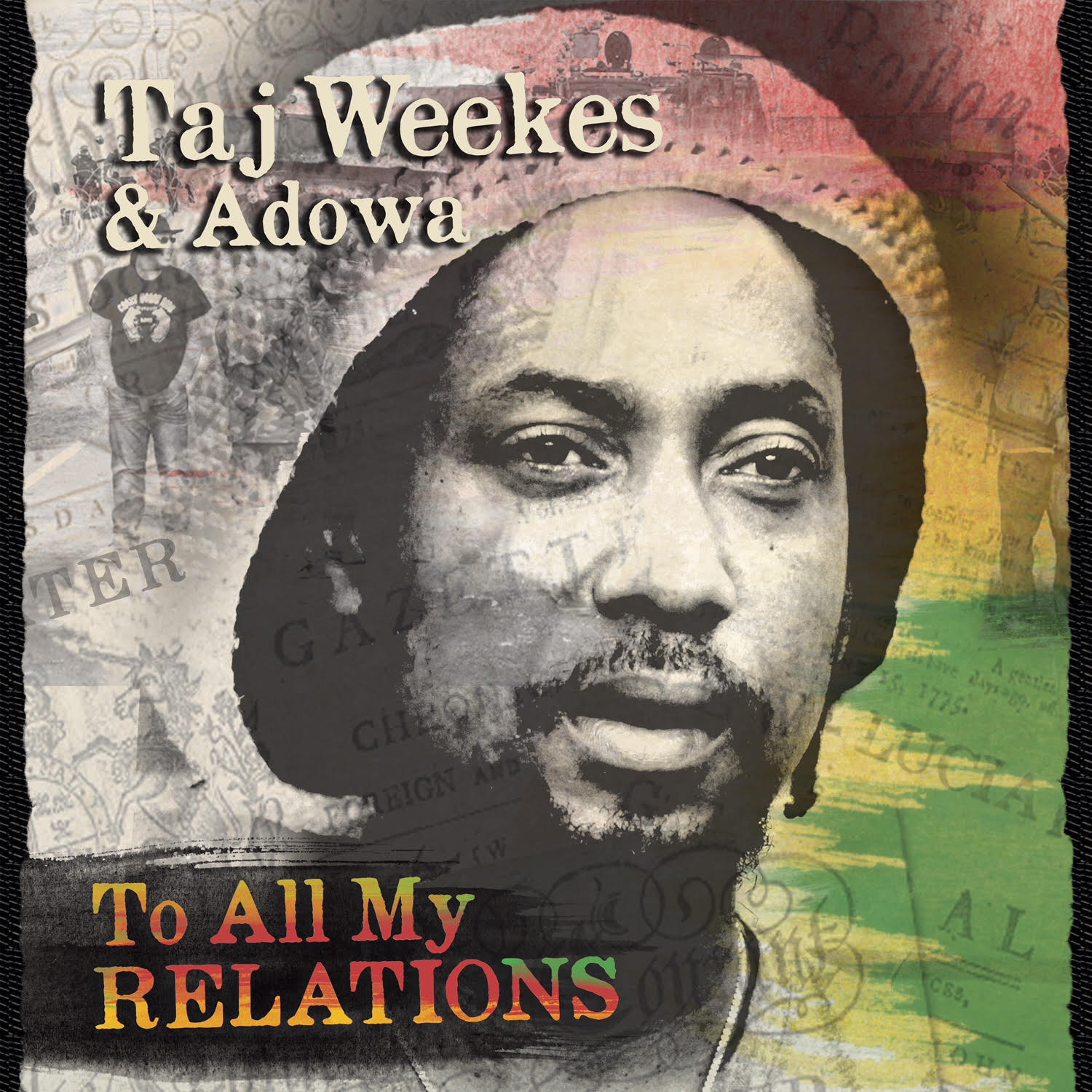 Taj Weekes & Adowa are back with that burning bush of wisdom & melody! From their first album, Hope & Doubt to Deidem (shortlisted for a Grammy) to now their sixth studio album, To All My Relations, Taj Weekes & Adowa continue to roll on their mission to elevate us through the conscious vibes they deliver.
Staying true to the essence of Roots reggae which is really an intersection where the spiritual, poetical & political meld, To All My Relations delivers a mighty blow to a Babylonian system that seems to be unsteady & gasping its last breath, The topics they cover range from police brutality ("41 Shots") to political misleadership ("Terror Is Him", "Insecurities", "Son Of a Bitch") to resistance & hope ("You & I","Standing Rock", "Vibe Up", "One Little Spark", "What Do You Believe In"), but the golden thread that weaves this work of art into one cohesive, conscious-raising experience is the embodied voice of Taj Weekes. (By saying "embodied", I am describing a voice –an authentic voice — that emerges without the interference of ego allowing for space to be created within the listener for compassion to take root.) Taj's infectious falsetto-laced vocals, holding depths in reserve, rides the rhythm throughout & blends beautifully with Adowa's masterful musicianship & the background harmonies of Key Mcttaggart,Virginia Alves & Cassia Cinnamon who shine brightly on every track. My only critique of this album was that it wasn't long enough! What also impressed me was Taj's scope & song writing dexterity. It's obvious that he is well traveled & well read & this comes across in his awareness of & solidarity with Standing Rock, his use of terms like Kafkaesque & disaster capitalist & his employing of the Greek myth of Narcissus ("Narcissist"). This eclecticism pays off and we are both entertained & enriched by it.
Of all the current Roots reggae albums I've heard his year, this one is by far the most consistent & persuasive & I foresee it becoming a Roots reggae classic. Well done!!